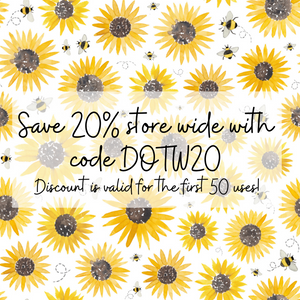 Each week we will offer a deal of the week! This could be anything from treats, to collars to poop bags. The deals will be limited in quantity due to the special price!
This week we have:

20% Off Store Wide!
Use Code DOTW20 At Checkout To Activate Discount!

Like all of our DOTW offers this discount is limited - discount code is valid for 50 code uses only!
Only one discount can be applied to an order.
Discount code must be used at time of ordering and cannot be added to completed orders.